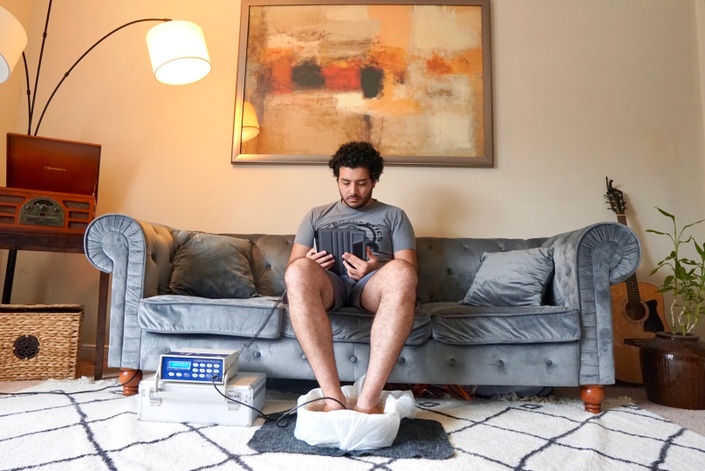 The Detox Spa Experience
A Self-Guided, At-Home Rental
Prioritizing self-care and holistic health measures are important now more than ever for building immunity. Our Detox Spa experience grants you the ultimate relaxation and bonding experience with family, right at home.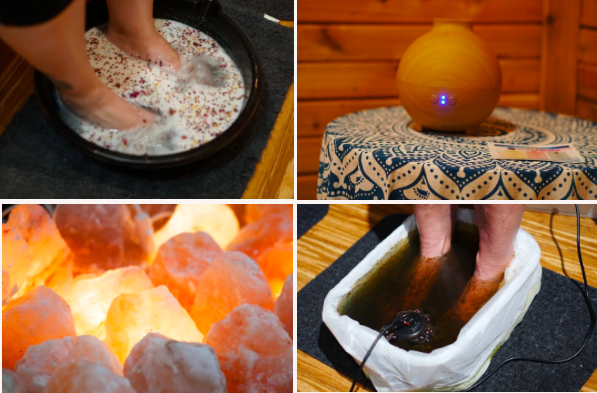 We provide you a relaxing self-guided experience of the mind & body through our most popular holistic therapies.

C r e a t e ... a spa-like atmosphere in the privacy of your own home while tuning into our personalized videos to explore the benefits as well as treat your entire family to individual cleanses.
F u l l d a y a c c e s s ... to our self care kit equips you with the ultimate wellness tools for the perfect ambiance! It includes the professional detox unit, operating essentials, spa modalities and a hand-written card from Detox Dandy. We also provide additional detox resources like plant based recipes and a 21-day alkaline meal plan.
L e a r n ... how to set up the professional detox unit through our virtual video tutorials that guide you in proper use and treatment with the addition of on-call support for any questions.
P e r f e c t ... for a private celebratory event, family experience, couple's date night and more.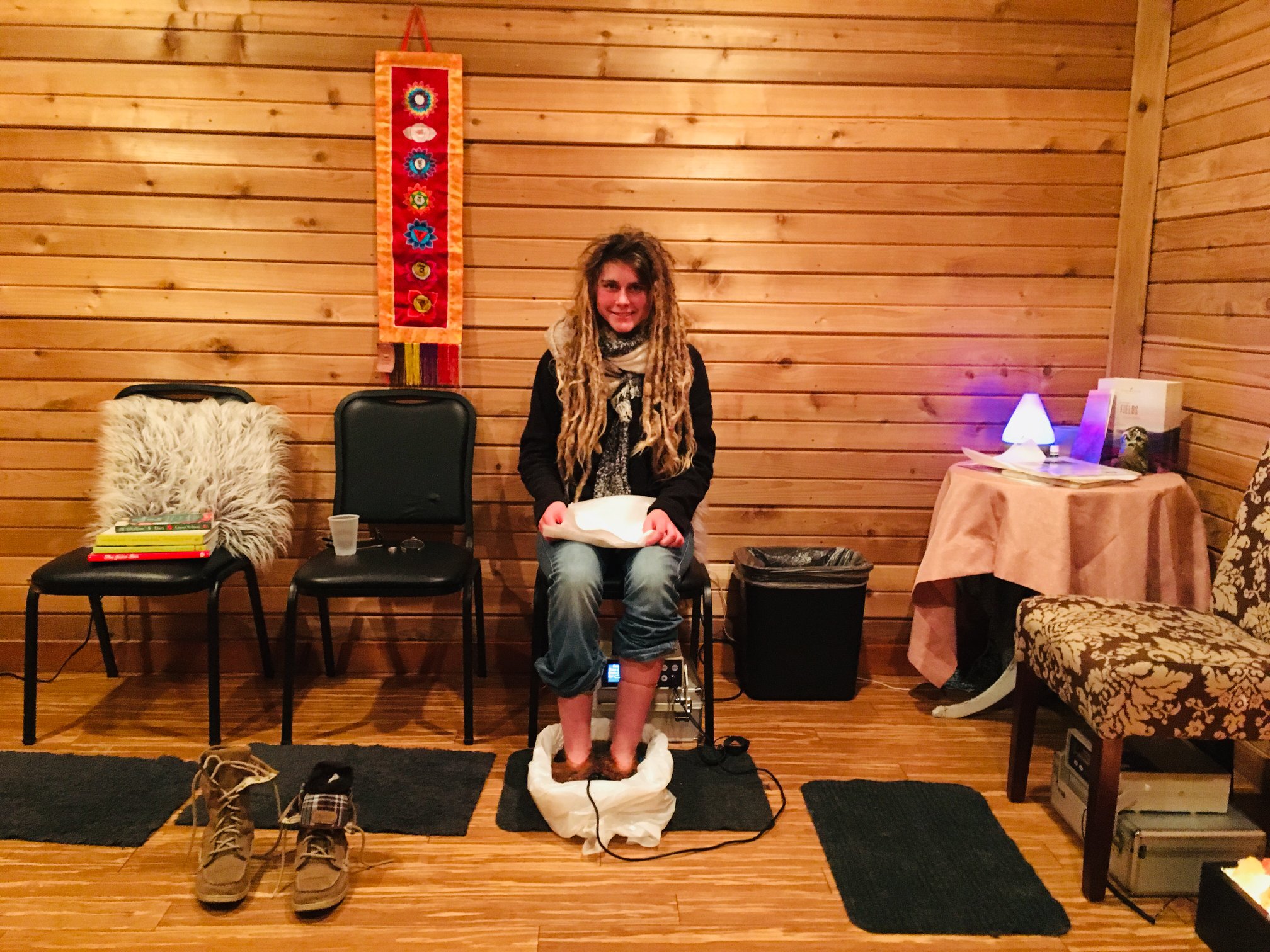 Detox Spa Rental ($200):
Virtual Guide with Personalized Videos on Set Up & Benefits
One Ionic Foot Cleanse Detox Unit for Unlimited Use (Max Session is 90min Per Person)
All Detox Operating Essentials — Foot Bin, Disposable Bag, Dead Sea Salt, Array, Wrist Band
Wellness Guide for Self Care and the Detox Lifestyle
BONUS: Plant Based Recipes & 21 Day Alkaline Meal Plan
Wait... there's more! Also included are:
Mineral Foot Soak Blend with over 96 Minerals, Botanicals & Herbs
Organic Foot Moisturizer with Essential Oils
Spa Modalities & Operating Essentials — Three Foot Bins Specifically for Spa Use
Natural Diffuser & Relaxing Essential Oil for Aromatherapy
Himalayan Salt Lamp for Respiratory Detox
Unlimited value compared to our in-store spa packages at $495+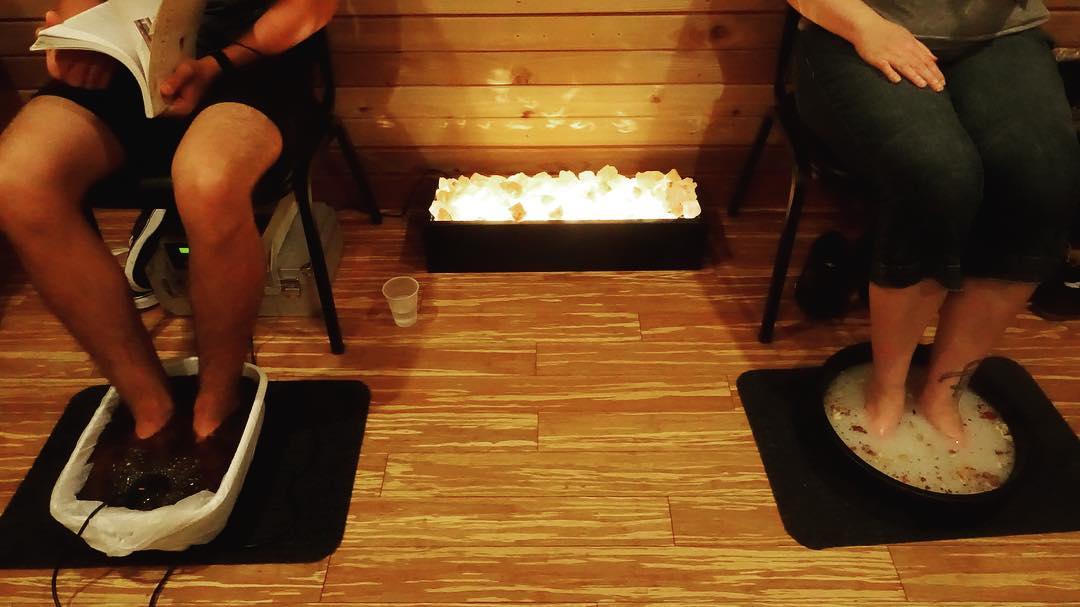 Ionic Foot Cleanse (Detox):
Weight Loss & Boost in Metabolism
Helps Relieve Skin Ailments like Acne + Eczema
Protects Against Radiation + Negative Effects of 5G
Major Reduction in Joint Pain + Inflammation
Promotes Long-lasting Alkalinity in the Body
Supports Deep Rest & Combats Insomnia
Increased Energy + Mental Clarity
Mineral Foot Soak:
Stimulates Circulation
Promotes Cellular Regeneration
Relaxes Muscles + Relieves Soreness
Reduces inflammation of the Joints
Helps with Mineral Deficiencies
Softens + Smooths Skin
Aromatherapy + Himalayan Salt Lamp:
Relaxes the Mind + Body
Promotes Respiratory Detox
Purifies Indoor Air

Rentals are 48 hours (two days) only.
Pick up is at 12pm in Virginia Beach Hilltop and drop off is at 12pm concluding your rental period.
Your ionic foot detox rental is for individual sessions and can be used for max 90min session for unlimited family members.
You may call anytime from 8am-8pm during your rental with any questions related to your session.
Must be over the age of 5 and under the age of 65 to use.
To get started: purchase the Detox Spa Experience. You will be directed to our scheduler for booking after checkout. We follow up shortly to schedule pick up.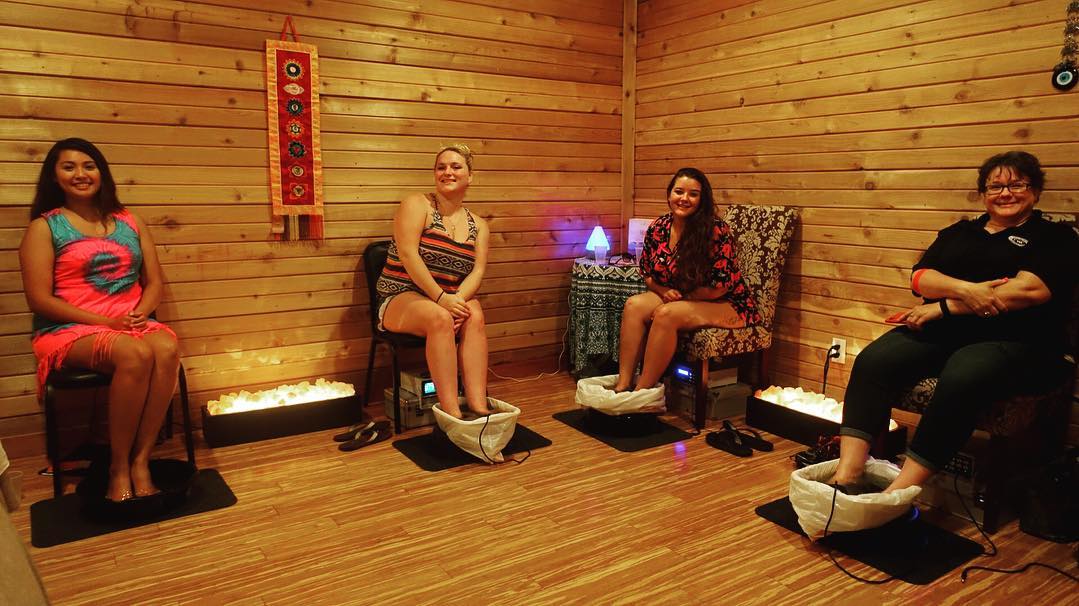 Your health is your greatest asset. Our Detox Spa Experience promotes self care, relaxation and renewed health!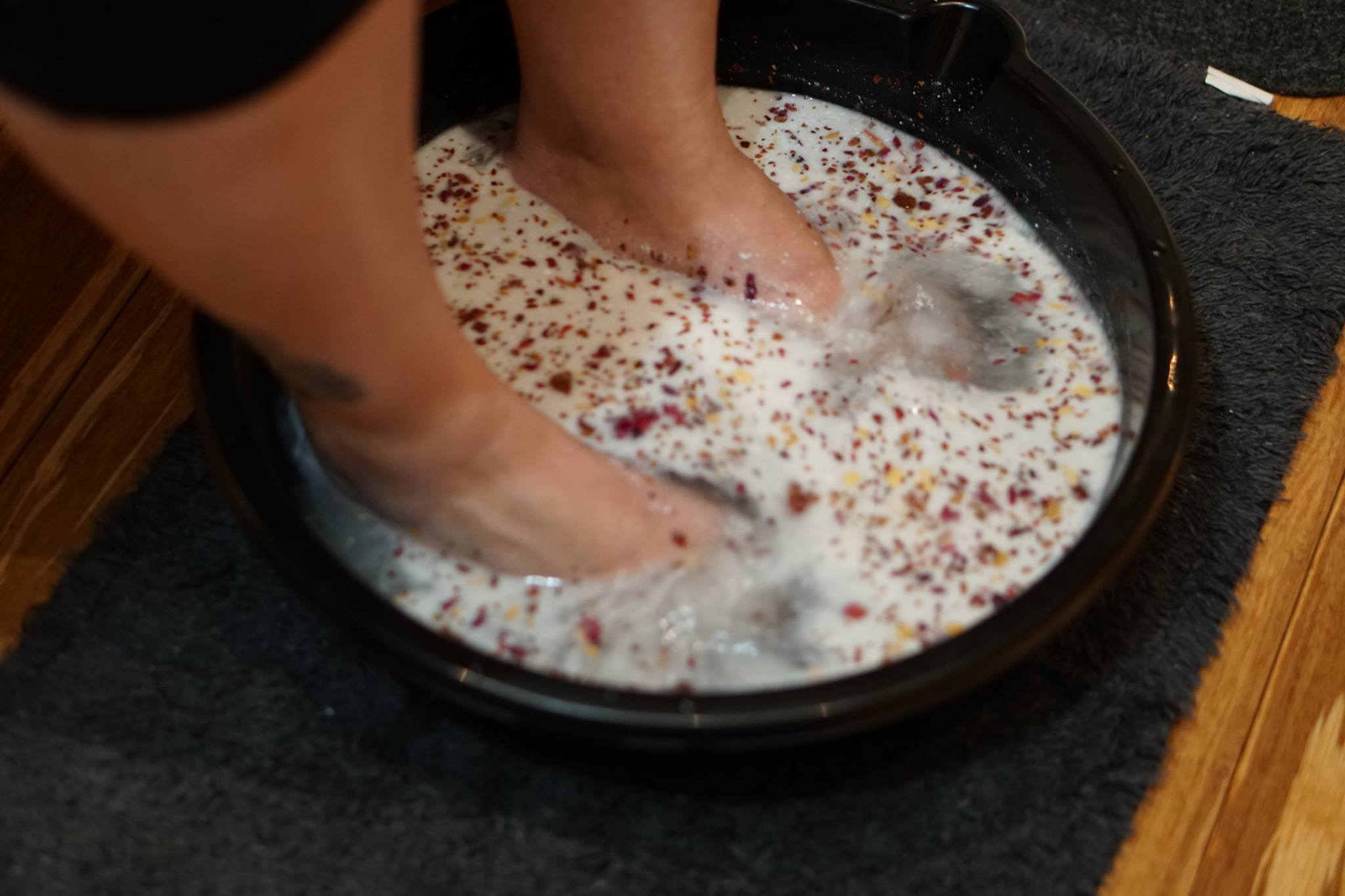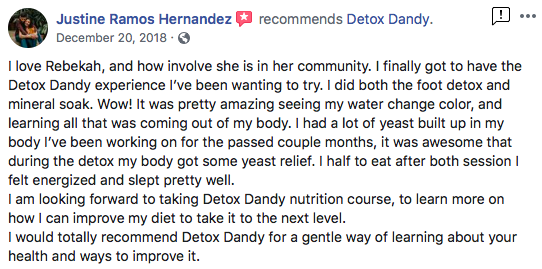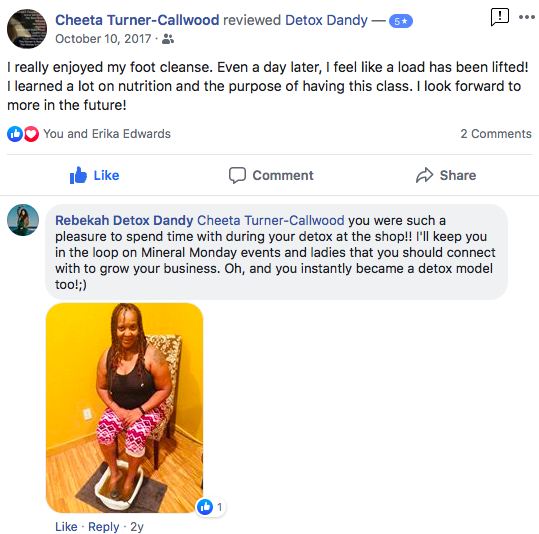 Course Curriculum
Welcome to Detox Spa Experience!
Available in days
days after you enroll
Ionic Foot Cleanse (Detox)
Available in days
days after you enroll
Spa Modalities
Available in days
days after you enroll
Frequently Asked Questions
How long do I have access to this self guided tutorial?
Access begins and ends with the duration of your detox spa rental.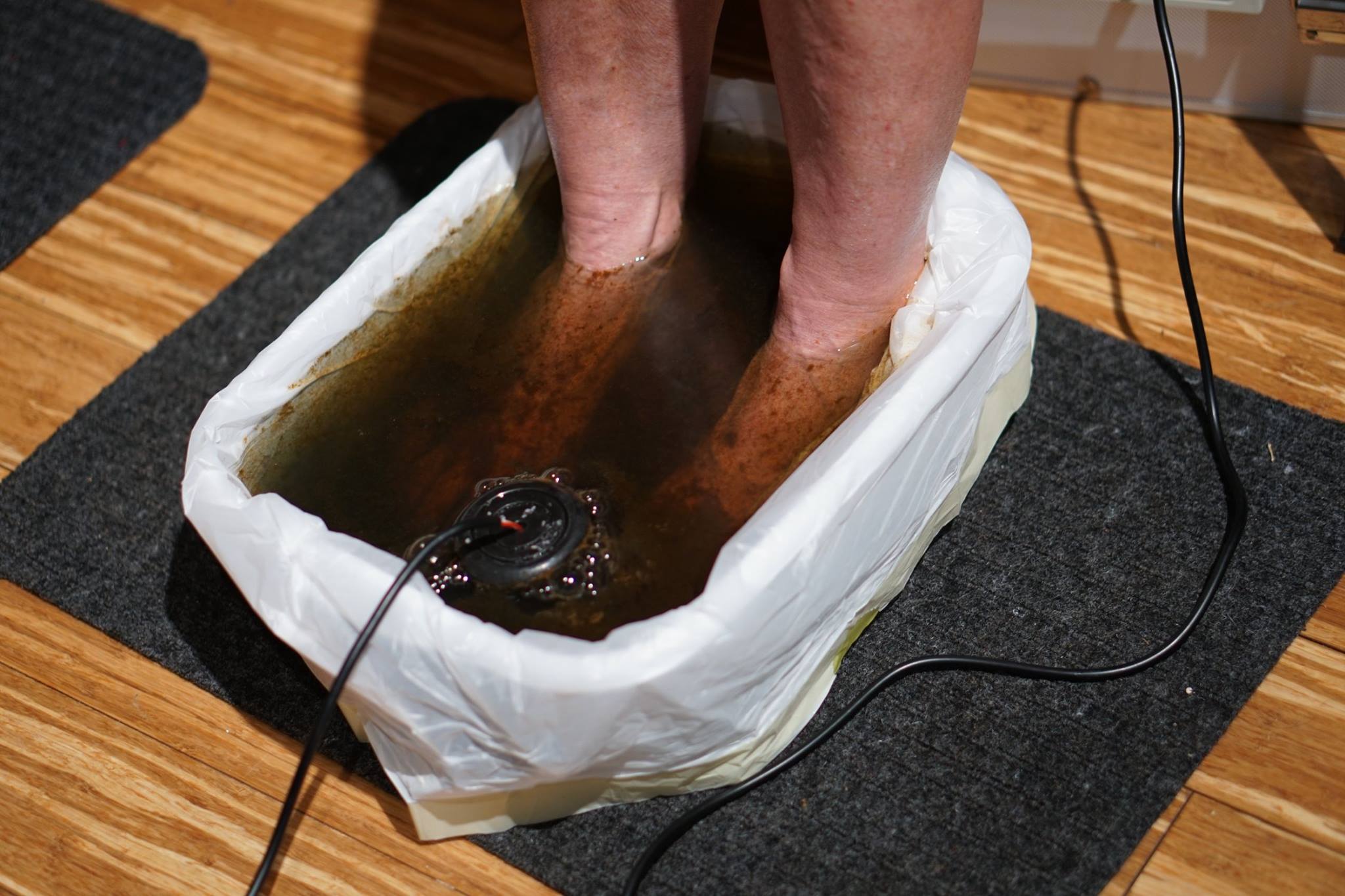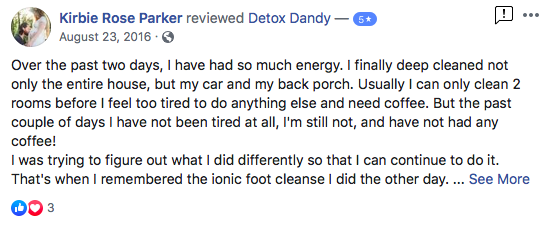 Your Instructor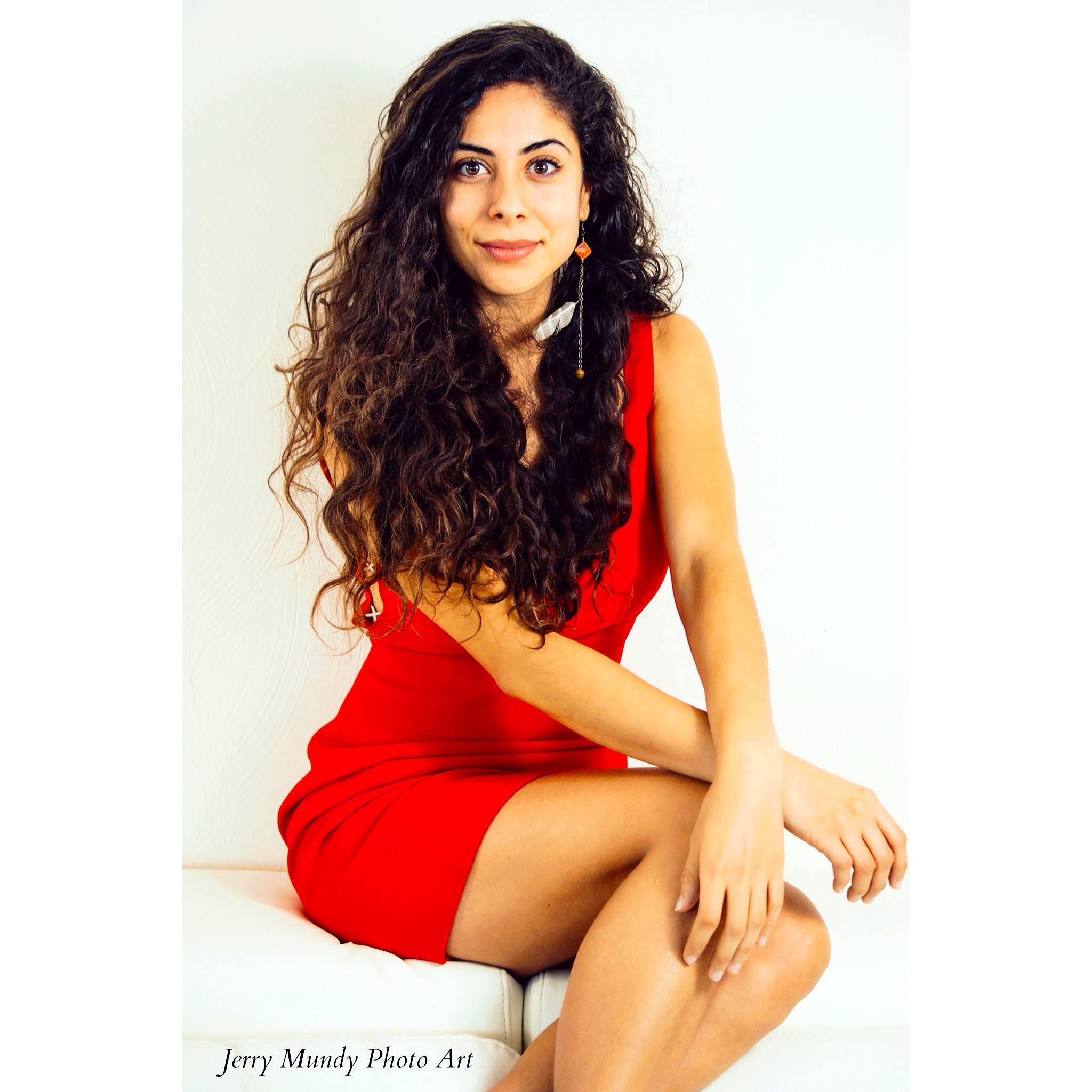 Owner of integrative wellness business, Detox Dandy. Certified Plant Based Specialist, National Speaker, Self Care Retreat Planner, Social Media Influencer and Community Organizer. Creator of the nationally recognized Overall Health & Wellness Program.