Grab your 2021 vision board, favorite mug and herbal tea because YOU'RE INVITED to join our exclusive self care mastermind group and discover the most happiest, authentic and abundant version of y o u.
We're taking in just 12 of favorite ladies for a transformation of a lifetime! A three month extensive journey of mind-body-spirit renewal using our three of our most highly praised self care programs.
Here's what to Expect:
Guided Group through 3 Monthly Self Care Programs
Unlimited Access for LIFE to these programs that include video tutorials, workbooks and action plans
Monthly Calendar highlighting our LIVE video schedule
A total of six 1:1 coaching calls (two 45min calls per month)
Members-Only Community Facebook Group with others on the SAME journey from across the states
Exclusive & Empowering Virtual Group Setting
Unshakable, on-going support to get you from where you are to where you want to BE in your self care journey
BONUS Program: Herbal Immunity - Self Care Guide to Holistic Wellness
This is for You if you're r e a d y to experience extensive inner transformation and prioritize a NEW you as you let go of the old and embrace full mind-body-spirit nourishment.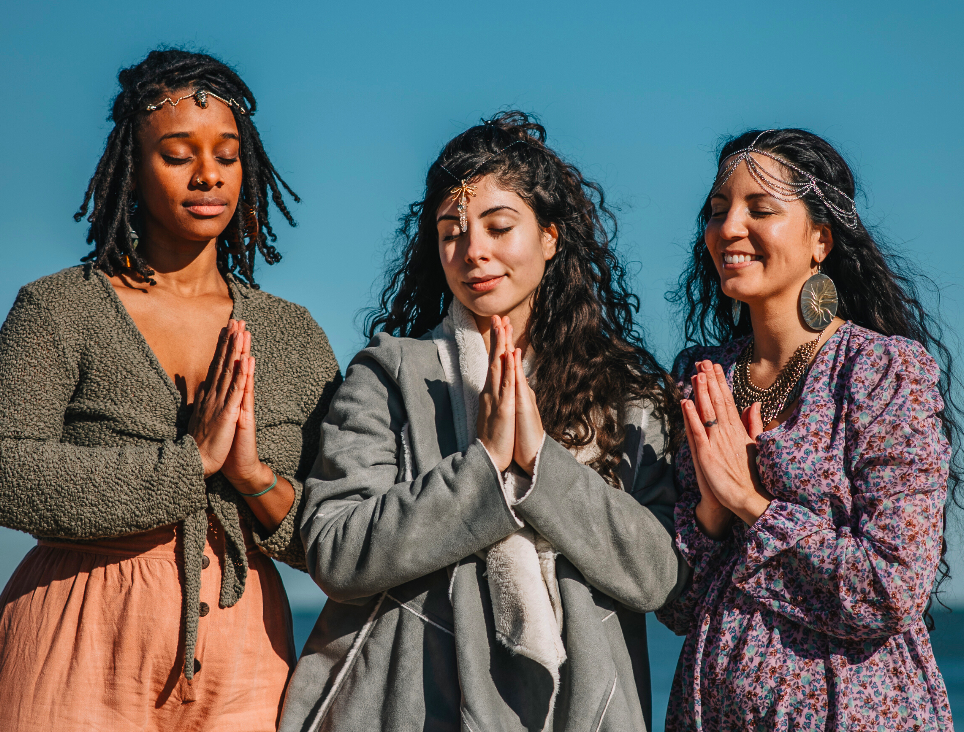 [August]: 30 Day Prayer & Detox Challenge - Spiritual Cleansing & Nourishment
The detox lifestyle shares that as we remove the negative mindset, addictive habits, unhealthy foods, cluttered environment and toxic relationships--- we must make room for all that nourishes us.
We take you on a journey of daily devotion, full mind-body surrender, letting go and letting God, being open to receiving blessings as well as becoming the ultimate blessing to others. Our four week guide covers the detox lifestyle for a complete cleanse of your mind, body, environment and relationships.
[September]: 5 Day Positive Affirmations Challenge - A Mindset Guide to Self Care
Transformation comes with action. You can't create a NEW LIFE from the same mindset, same behaviors and same day to day patterns. You must break free of routine. We help you to show up strong for yourself and set the vibe for how the world will show up for you! 
You'll discover how to:
Break Through Limiting Beliefs and a Lacking Mindset
The Power of Forgiveness for Yourself and Others
Define Your Worth & Take Control of Your Life
Work on a Bold Inner-You for a Rising Impact In Your Community
Rewrite a New Empowering Story to Live By
Set a Vibe So Unbreakable That No Person, Belief or Circumstance Can Affect You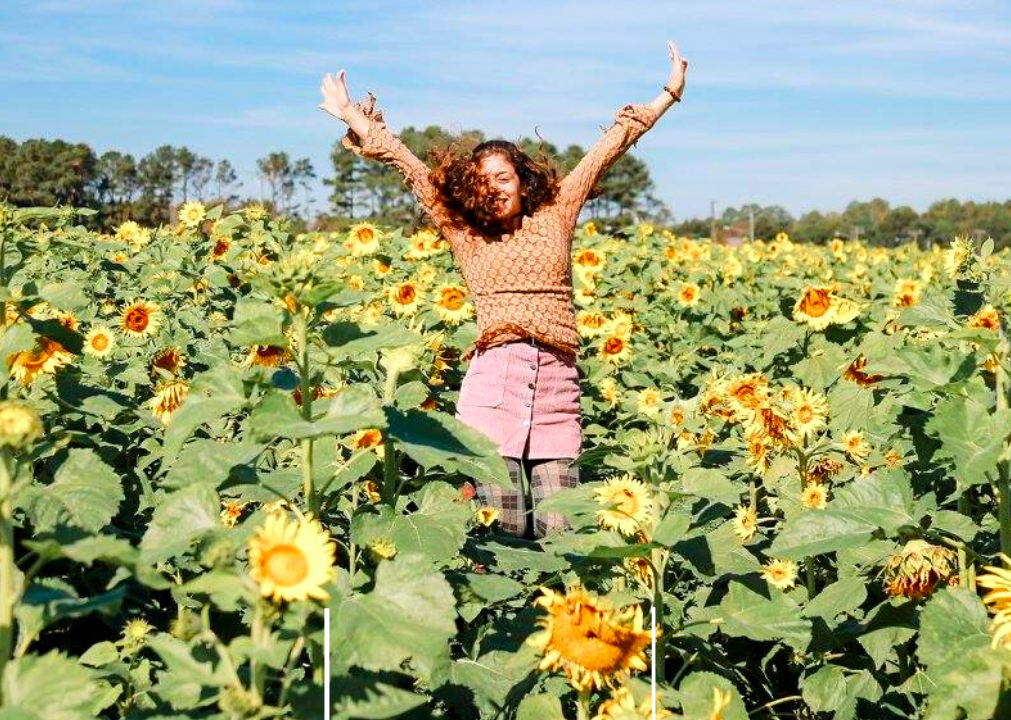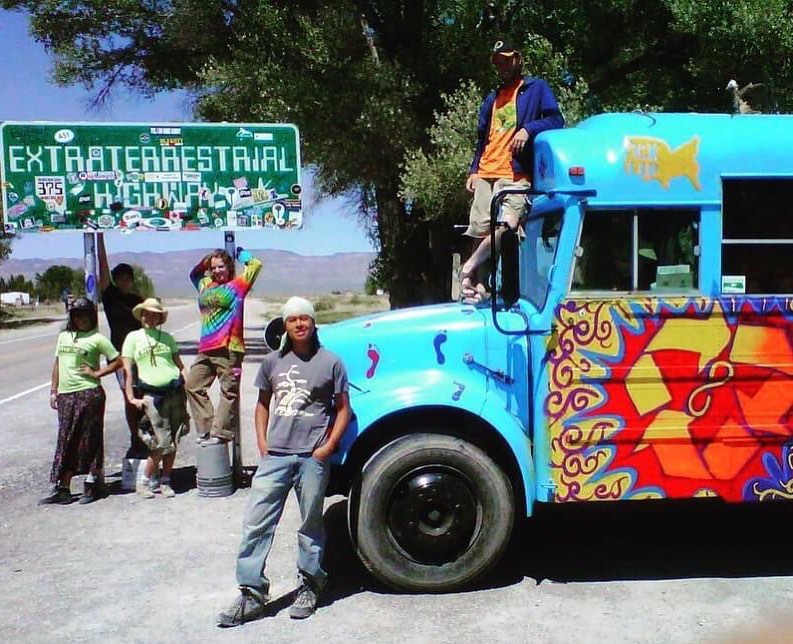 [October]: Self Care & Sustainability - Improved Choices to Benefit Our Health & Environment
The toxins we dispose into the environment: our air, water and soil, we ultimately expose to our bodies. Meaning the pollutants in our air, chemicals in our water and contaminants in our soil all have adverse effects on community health.
So what can You do about it?
We take you through the current threats facing our planet, improved choices to benefit our health and environment as well as the leadership tools to be an effective environmental advocate in your community! Our interactive videos, herbal activities and workbooks make it a transformative journey that you and your entire family will enjoy!
[BONUS]: Herbal Immunity for Beginners - A Self Care Guide to Holistic Wellness
An exploration of the medicinal properties of every day herbs as well as practical, enjoyable and easy-to-learn ways to begin an herbal self care routine that will transform your life.
Here's What You'll Learn:
Most Popular Methods of Daily Herbal Application
Medicinal Properities of Common & International Herbs
Incorporating Herbs to Make Delicious Drinks & Meals
Self Care Essentials for a more Wholesome Version of You
Fully Equip Your Herbal Cabinet to Support Your Immune System (esp during a pandemic!)
How to Make Natural Sanitizing Agents Using Simple Herbal Ingredients from Home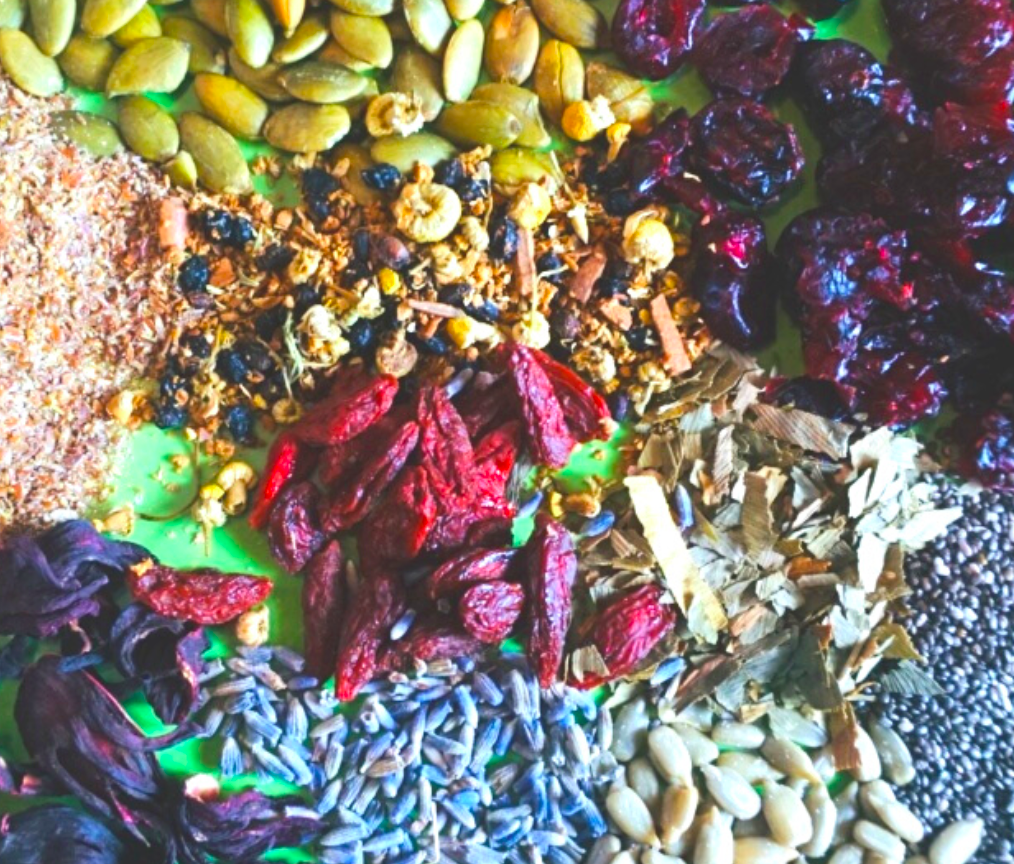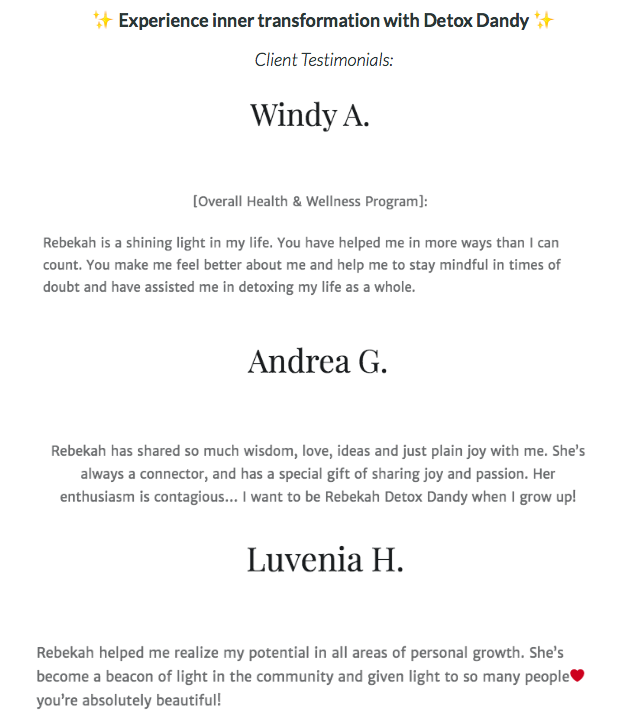 Client & Community Testimonials
Client & Community Testimonials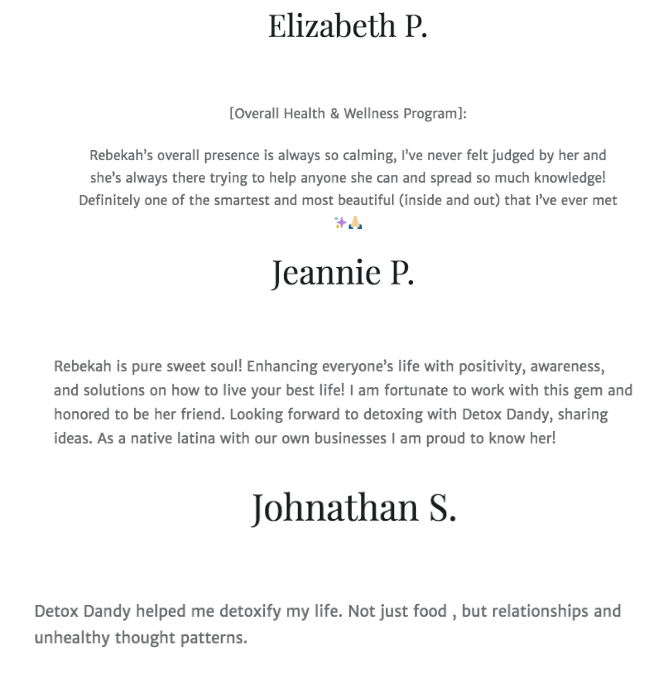 Frequently Asked Questions
How many coaching calls do I receive?
Our program includes two high-vibe 45min coaching calls for each month (August-October) so we can support you in completing our monthly programs and committing to your self care transformation.
Where can I find the Facebook Group?
Upon enrollment, we email you an invitation to our Dandy Wellness (Members Only) Facebook Group. Alternatively, you can search it and request to join! Xo
When does my 1:1 coaching begin and end?
Your first coaching call will be the 1st week of August and we'll schedule your monthly calls through the end of October. Can't wait to get started!